People often ask is dropshipping dead? The answer is no!
Dropshipping is a highly lucrative business model that has grown rapidly in the past 5 years. It is rising particularly with the increase of various online platforms and different logistical innovations. This has made it easier for consumers to receive products at a lower cost. 
Technically, dropshipping is an online business model where a business owner sells an item without having those in stock. In addition, the business owner ('online retailer') doesn't ship the products, logistical provider takes care of it. 
Most often, the business owner sells the products using an online storefront such as Amazon or Shopify. These platforms offer user-friendly and quick configurations, with the caveats of low customization and little control over the supply chain model. 
Benefits of Dropshipping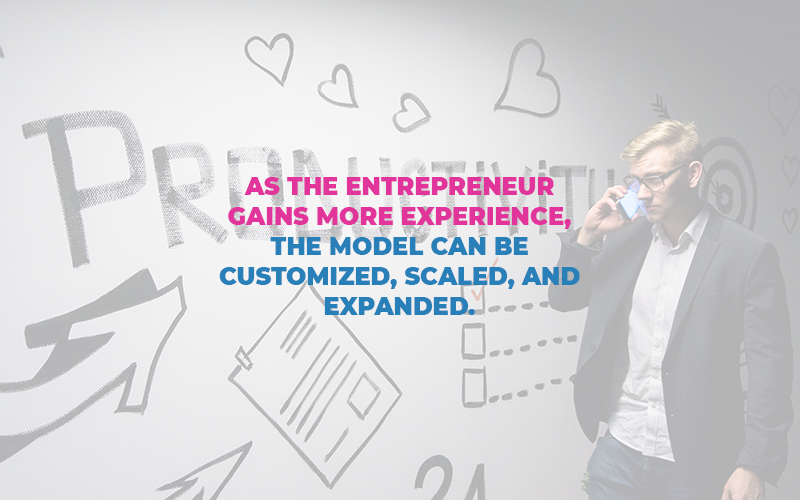 If you are wondering is dropshipping dead, then we would like to tell you that dropshipping has a myriad of benefits. Perhaps the biggest benefit of dropshipping is the astonishingly low entry barriers. It's possible to start with a cost nearing zero dollars and create an online storefront within minutes. Hosting is less than $3 a month in many instances. And you only pay when a customer actually buys a product. 
This means that you can just market products that the third-party provider manufacture and distribute. Of course, it also means that profits can be a little thin, especially in the initial stages. But it offers the solopreneur a brilliant opportunity to enter the market without raising significant amounts of capital upfront. 
As the entrepreneur gains more experience, the model can be customized, scaled, and expanded. It's possible to contact suppliers directly in various countries, or even to take over the manufacturing process. There is also the possibility to purchase your own storage facilities or investigate new wholesalers, manufacturers, and storage companies. You can see a significant room for negotiating the price of products and for scaling operations upwards. 
Another benefit is that you can test new product lines before spending exorbitant amounts on a new inventory list. You can run analytics much more easily when using an online store in comparison to a brick and mortar outlet. 
New entrepreneurs can decide whether to use an online storefront such as DashNex PowerTech (which includes low-cost hosting and a blog generation platform known as DashNex Pages) or to create their own website. Along with the low starting cost, the flexibility with dropshipping is its biggest benefit.
Primary Dropshipping Benefits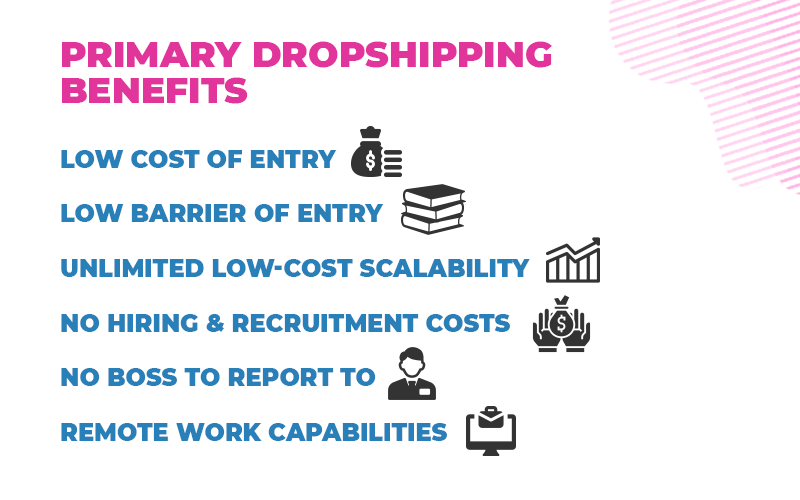 Low cost of entry

Low barrier of entry (little prior expertise required)

Flexibility of business model

Unlimited low-cost scalability

No hiring & recruitment costs

No boss to report to

Remote work capabilities

Easier to sell online than physical companies

Easier to run data analytics using online sales

No need to worry about inventory spoilage and maintenance 
All of this seems like a dream come true to many would-be entrepreneurs. But some concerns remain about the long-term viability of the dropshipping industry. 
Why Do People Say or Wonder Is Dropshipping Dead in 2020?
Like all good commercial phenomena, the dropshipping industry has become saturated. The people who get in early make a lot of cash. Then, they write lots of eBooks and create numerous online campaigns about getting rich quickly. By the time most people catch, a few years later, the industry has become highly competitive, saturated, and with many additional complexities. At this time, they wonder is dropshipping dead?
Let's say you find a profitable niche selling a particular item, such as kitchen knives. With dropshipping, it became easier than ever to find these niches and to exploit them. You don't have to hire a developer to build a website or do lengthy research to find an appropriate manufacturer or wholesaler. The products will be in a database of reliable suppliers, and you just add them to a storefront and do some light marketing – when people are actively searching for a product, it makes it so much easier to sell. 
But this goes for everybody else as well. Another business person can easily set up their own company selling the exact same product (kitchen knives). It's a cutthroat model with lots of moving parts – your competitors might see something you don't, and sell for less. 
The sheer flexibility of dropshipping and the low barriers to entry means that it is incredibly fast-paced and you always have to be on top of the game, looking for ways to lower costs, increase profits, and deliver value to customers. 
Dropshipping is certainly not dead in 2020 or for the foreseeable future (it's actually experiencing enormous growth). Like all industries, it is complex and always evolving. In addition, there are many dropshipping variants which can be more or less competitive. 
There are millions of products for sale – some are tougher than others. It depends on how eagerly you learn, how smart you are with money, and how much research you do. Below, we'll take a look at how dropshipping works in practice so you can do some fine-tuning. 
How Dropshipping Works
Essentially, dropshipping is quite simple. You set up an online storefront, and add items to the storefront to display to customers. Dropshipping wholesaler supplies the products, and also perform delivery. 
The items are seamlessly integrated into the storefront (unless you wish to try out dropshipping companies outside of the storefront, which is more complex). The most popular (and well-recognized) dropshipping wholesalers include:
AliDropship

Spocket

Dropship.me

World Wide Brands

Alibaba

Wholesale Central

Dropship Direct

Sunrise Wholesale
All things might seem simple, but it can get complex quite quickly. There are many scam dropshipping companies out there, and many middlemen that are not really dropshippers. A certified dropshipping company will not charge a monthly fee or a setup fee. 
Supply Chain Model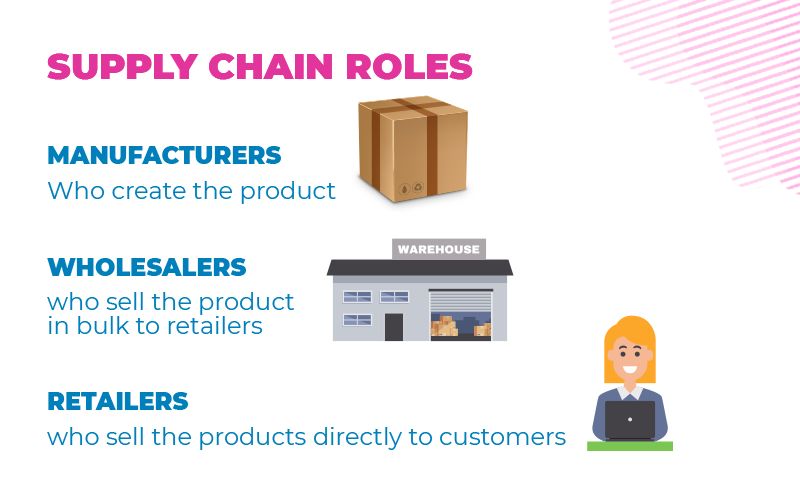 To understand dropshipping, it best to understand the supply chain model. There are three main roles in the supply chain. 
Manufacturers, who create the product

Wholesalers, who sell the product in bulk to retailers 

Retailers, who sell the products directly to customers
The retailer is responsible for marketing the product and (usually) for customer service. Dropshipper is invisible in the entire process. New business owners need to find reliable dropshipping companies. This is essential for growth and development. 
The best way to find reliable dropshipping companies is to call manufacturers directly and ask for a list of suppliers or wholesalers. This is if you wish to work with them directly. 
Dropshipping is a service – technically, the retailer, wholesaler, or manufacturer can perform 'dropshipping', which synonymous with product delivery. But the core idea is most often that a retailer sells the product and it is fulfilled or 'dropshipped' by another entity. So a retailer is typically looking for a 'dropshipper' to deliver products that are low-cost to purchase in bulk. 
Is Dropshipping Dead in 2020?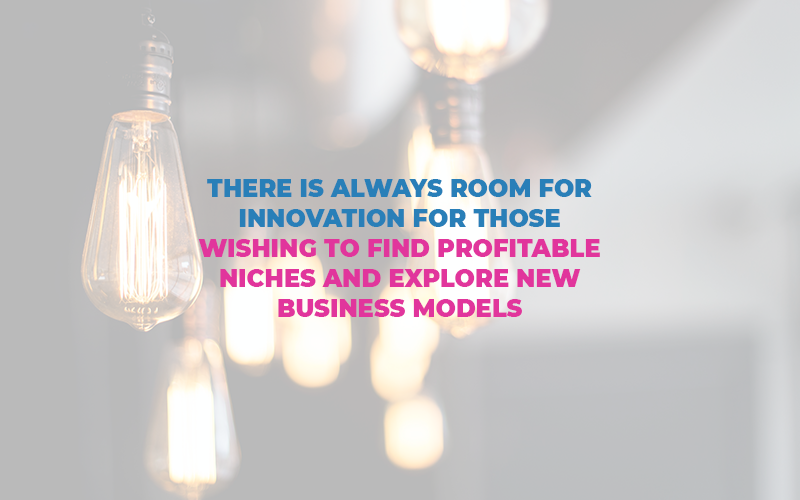 Needless to say, dropshipping is not dead in 2020. In fact, the industry has never been better.  The outlook for dropshipping is very, very bright. Customers are buying items online now more than before.  The trend of dropshipping that has been increased with the global Corona Virus Pandemic is rocking the world. In March alone, US ecommerce sales rose by twenty-five percent.  
The dropshipping industry is more alive than it has ever been. However, like all industries, it has changed and evolved. As always, bigger companies tend to do better and make their presence increasingly felt, which has led many to believe that such companies have a stranglehold on the entire industry. 
But this is not the case. It's simply that larger enterprises tend to have more capital, more experience, more expertise, more energy put into products and services, and generally provide the most stable and robust platforms. That's why customers buy products from them – they are often better at what they do than smaller businesses, for a host of reasons. 
Thankfully, there is always room for innovation for those wishing to find profitable niches and explore new business models. That's the beauty of dropshipping – it takes a while to spot trends and become mainstream, whereas larger businesses cannot move and adapt as fast. There are numerous ways to target particular demographics, such as taking advantage of voice searches and local visitors. 
How You Can Take Advantage of Dropshipping?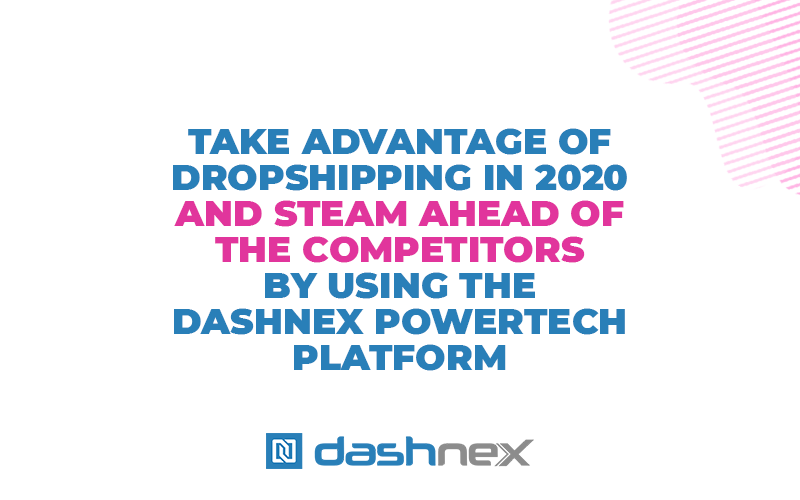 One way you could take advantage of dropshipping in 2020 and steam ahead of the competitors is by using the DashNex PowerTech platform. This consists of an online storefront ('Instant Ecom Store)' and a blogging system ('DashNex Pages'), available for a limited special offer of $17. The primary selling point of this storefront is that it is perfect for new entrepreneurs, without additional distractions or options. It is designed to make online selling as easy as it can possibly be. 
DashNex PowerTech is focused on making sales and not on all of the distractions that are seen with other storefronts. Too many new business owners waste time on site configurations and optimizing sites. The biggest issue for online owners is the same as always – sales, speed, and efficiency. Fancy optimizations can be taken care of later.The most essential tools are all provided in the instant ecommerce platform so solopreneurs can focus on the one thing that truly matters – sales. 
This is just one way to take advantage of the thriving dropshipping industry. There is a myriad of other ways, and a lot will depend on the creativity and willpower of the individual trying to create a successful online business. But it's all there for the taking, as indicated by all of the most recent statistics. 
Dropshipping Statistics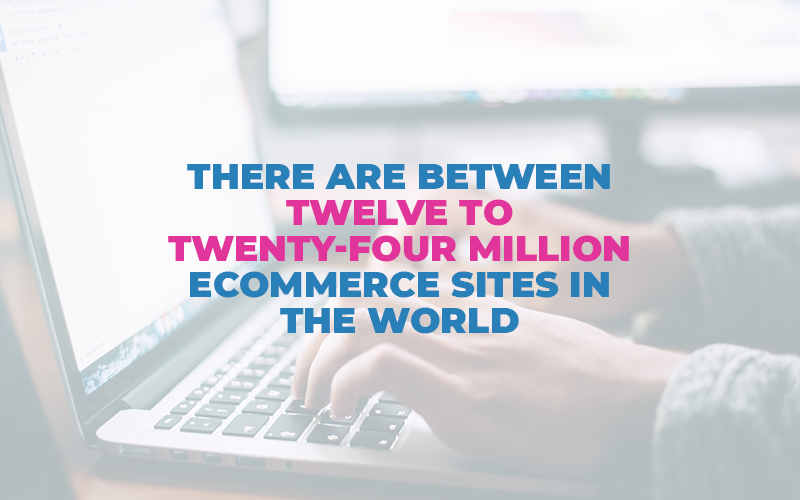 All those who doubt is dropshipping dead, these statistics are indicating that the Dropshipping industry is alive and kicking. For instance:
But even if the overall industry was in a decline, this would not mean that it's 'dead'. It all depends on the motivation of individual entrepreneurs. There are winners and losers in both advancing and declining markets. 
What About Dropshipping on eBay and Amazon?
For many aspiring dropshipping entrepreneurs, the most common places to start are Amazon and eBay. It makes a lot of sense. There is no need to worry about SEO (people are searching for products through these platforms). Moreover, there is no need to mess around with a webpage, hosting, or customization. 
The order is fulfilled by either Amazon (who have amazing customer service and offer the best supply chain model in the world) or by dropshippers through eBay. Products are also stored by the dropshipping companies. 
Of course, the primary issue with these platforms is that you won't really have any long-term marketing potential. It's hard to connect with customers, when you don't really communicate with them.
After all, you don't even have your own customized storefront, being forced to use the basic template on eBay or Amazon. These platforms may not be best optimized for mobile sales, and you won't have any control over the design or branding. You can't give away PDFs or ask for emails, one of the best marketing strategies available to online entrepreneurs. You are limiting exposure but also limiting your profit potential. It's a safe option. 
In sum, though these two large platforms have lots of advantages, they don't set you up for a viable long-term business with repeat customers that are aware of your brand. They might serve as an experiment, but it's probably more practical to jump right in with your own eCommerce store that you have increased control over. 
Avoid the Dropshipping Glamor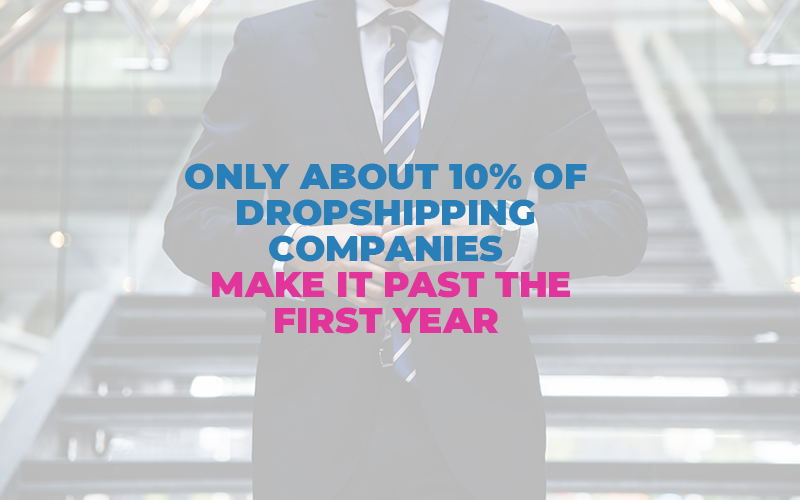 It's worth mentioning that all new entrepreneurs should avoid what is known as 'Dropshipping Glamor'. It's the exact kind of industry that appeals to people who want to work from home, make a million dollars, and party on a beach all day. Dropshipping is a ruthless industry. It best suits the people who have a very business-like personality and an eye for costs and logistics. 
Anything that is marketed as an easy way to make money is just a scam. Even if money is good for a couple of years, it will dry up unless you are innovating. And this is especially relevant in this particular industry, which is notoriously fast-paced. Just because dropshipping is no longer perceived as an 'easy' way to make money (it never was, in any case) is not an evidence that dropshipping is 'dead'. So those who ask is dropshipping dead, must note this. 
Like all industries, you can make massive profits if you put in massive amounts of work. You do have the benefit of working from home and a low-cost infrastructure that is hyperscalable. If you are professional about your business and keep realistic (but optimistic ) expectations, then your dropshipping endeavors will be a huge success. 
While there are no reliable statistics on dropshipping failure rares, it is generally held that only about 10% of dropshipping companies make it past the first year, a figure that parallels brick and mortar establishments. This is largely accredited to a lack of experience, naivety, and emotional decision-making. Other problems include: 
Selecting the Incorrect Niche & Products

Lack of Patience

Wrong Platform Choice

Lack of Persistence

Inconsistent Business Management

Lack of Capital

Lack of Resources

Poor Customer Support

Logistics Problems (Shipping Issues)

Poor Website Design
Dropshipping Problems in 2020 That Make People Wonder Is Dropshipping Dead
It has to be said that the dropshipping industry does face specific challenges. One of the biggest is that many entrepreneurs are more focused on profit than in providing a good customer experience. The majority of online stores are built using the Shopify infrastructure, a useful but basic online storefront. Most of these sellers do not maintain the best standards for their stores.
The result of this poor experience is a dissatisfied customer that does not come back, and one that has a less than stellar view of the dropshipping industry as a whole. It's entirely possible to sell to a customer with an amazing profit margin and leave the customer more than satisfied. This tends to happen with the niche dropshipping sites, and not the more generic online storefronts. 
A big issue in the dropshipping industry is finding reliable suppliers and manufacturers, though this can be remedied by doing some research along with some real-world experimentation. If your product is delivered late to a customer, it's game over. Modern generations hate having to wait for products. They will immediately give you a negative review. The product that is faulty or not as described also has the same outcome. 
At the same time, there are solutions to these problems. Research your target market carefully and only work with the very best suppliers. Sell trending items with a lot of repeat customers. 
Making Dropshipping a Success
There are a number of ways to make a dropshipping a success. As much as possible, try to work directly with the source and cut out middlemen. If you are selling branded items (other products you sell but market with a unique brand), then contact the manufacturer. They may sell to you directly if you meet minimum order requirements. As a golden rule of thumb, the fewer people you have to go through, the higher your profit margins will be. Keep things simple. 
Contact every wholesaler of your product to see what are the minimum orders and what the prices are. Remember to be polite and courteous about what you are looking for. It's also better to be honest and upfront about where you are and what you're looking for (though some online articles will advise that you 'big up' your storefront to see if you can get more credibility).
Even the best dropshipping companies make a mistake from time to time. Take 100% accountability and offer a coupon, refund, or some other gift to the customer. The supplier will pay for any shipping or related fees, though not the extras you gave to customers (these will enhance your brand and are definitely worth it). 
Of course, before you do any of this, you need to make sure that:
You are interested and passionate about what you are selling. 

Do research to ensure your

dropshipping niche

is profitable.

Understand your target market.
Additional Dropshipping Tips
#1 – Become an Expert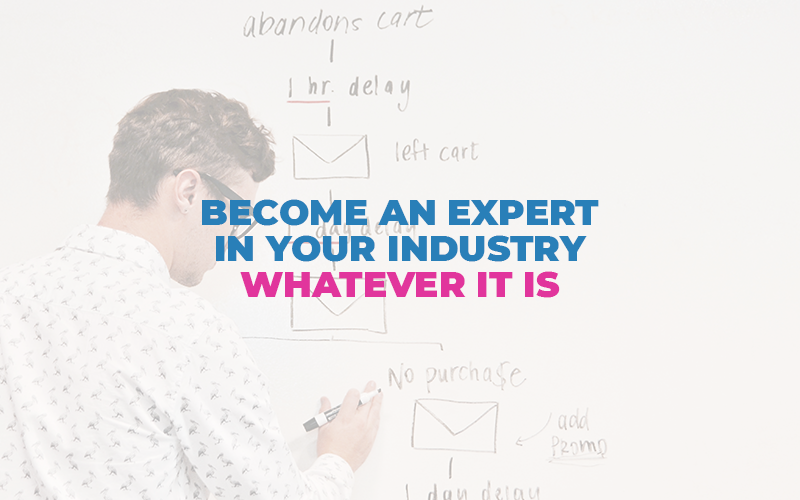 Become an expert in your industry, whatever it is. If you lack experience and just want to 'drop' right into the dropshipping industry, then it's a good idea to play around with an online storefront and get setup. It's a lot easier than your thinking, and procrastination is the main enemy. Focus on making sales as much as possible in the early stages. If you don't get your priorities straight, then it is very easy to be led astray. 
#2 – Establish Control
The more control you have of your company, the better. Otherwise, your profits will be gone in developers, marketers, and shipping companies. Establish what you are good at, and where you want the business to go. There are different models that you can use. If you are serious about your operations, you will also need to form an LLC or alternatively incorporate as a C-Corp. While not foolproof, you can limit your liability. 
#3 – Optimize Conversion
Something that constantly needs to be reiterated is that ecommerce conversion rates remain poor. The average conversion rate is around 2.72%, which is very low. Landing pages are not optimized or converting properly. A doubling of conversion rates means a doubling of profits. 
Conversion is often the last thing looked at, but conversion is everything. There are multiple methods to increase conversion rates, such as abandoned cart exit-intent popups, personalization, and omnichannel marketing. Cart abandonment is high due to additional costs (mainly taxes and shipping).
#4 – Collect Emails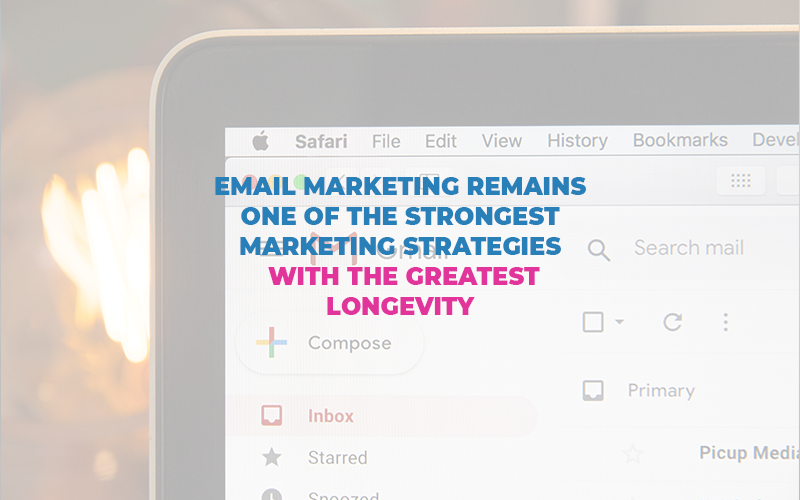 Email marketing remains one of the strongest marketing strategies with the greatest longevity. 
Whenever you get an opportunity, try to collect an email. It is a timeless marketing strategy and people keep the same email list while they change phone numbers and social media accounts. Some people even change their houses more frequently than they change their email addresses. On the other hand, even when you change offices, online storefronts, or your business model, you will still have this address list to market towards. 
Dropshipping Outlook for 2020
Every single year, people ask whether or not dropshipping is dead. Every single year, it isn't – it's just that dropshippers frequently change their business models to suit an evolving economy with evolving customer preferences. 
To join the most cutting edge dropshipping platforms available, check out DashNex. It is designed to empower new online entrepreneurs in the quickest way possible with the shortest learning curve imaginable. It's the straight route to dropshipping without any of the glamors.