Ecommerce stands for 'electronic commerce', and was initially coined all the way back in the 1960s. But it's a lot more relevant now than it was back then. Ecommerce has revolutionized the way that people live their lives, with next day delivery for customers and new business models for online entrepreneurs. 
The benefits of buying online include lower prices, accessibility, convenience, wider choice, 24/7 and customer service. A storefront that's open around the clock is also one of the important benefit of online stores. A case study for the success of ecommerce would be Amazon, renowned for its lean supply chain model.
However, there are millions of small, medium, and large businesses relying on ecommerce to provide goods and services to customers. It's a global industry that is expanding and growing as innovation continues. 
How Ecommerce Works
A large part of ecommerce is facilitated by the bigger online retail outlets, such as Amazon and Alibaba. But ecommerce has opened the doors for smaller enterprises to gain a foothold, not just corporations. 
The dropshipping industry has enabled small-time business people to start selling from an online store with little to no cost. Customers buy through an online storefront, the site owner gets paid for the sale, and the dropshipping company is responsible for order fulfillment. 
This is only one example, and there are many ecommerce business models to suit all budgets and skill sets. You can sell your own products directly to the consumer using a retail model, or sell products in bulk as a wholesaler when you take charge of manufacturing. To a large extent, online entrepreneurs can pick their own distribution model and focus on what they excel at. 
The end result of the burgeoning ecommerce industry is that customers can get products to their doorstep effortlessly, using secured payment systems, on a storefront built through a reliable and easy-to-use platform such as DashNex, WooCommerce, or Shopify. Customers find it easier to buy products from the comfort of their homes. 
However, ecommerce is not only for the sale of physical goods. Digital goods can also be sold, or professional services provided. Aside from the fulfillment method (retail, dropshipping, wholesaling, etc), there are 4 primary kinds of ecommerce. These include business to consumer ('B2C'), business to business ('B2B'), consumer to consumer ('C2C'), and consumer to business ('C2B'). The flexibility of the online sales model has played a huge part in its evolution and success.  
Let's take a look at some of the key ecommerce statistics for 2020 and beyond. 
Key General Ecommerce Statistics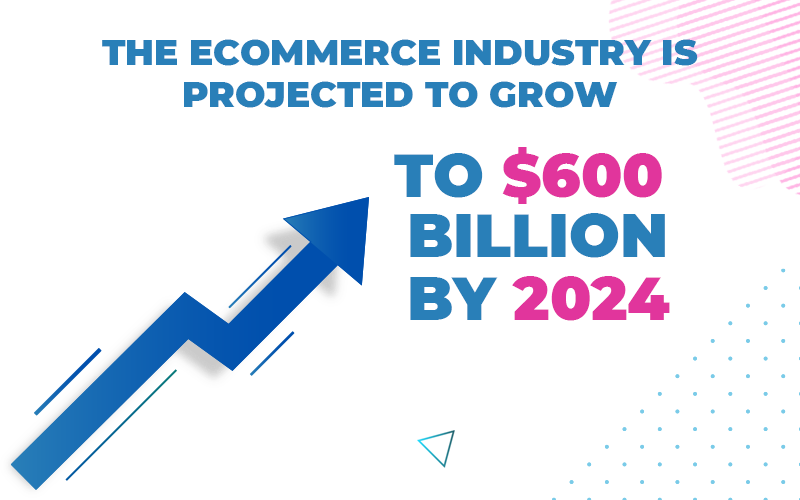 Summary: The ecommerce industry is growing exponentially. People continue to make emotional and subconscious purchases, suggesting that fostering a positive emotional connection with clients is essential. Testimonials and product comparisons are vitally important to ecommerce sales. Customer service is critical for the success of ecommerce businesses. 
Most Efficient Ecommerce Marketing Strategies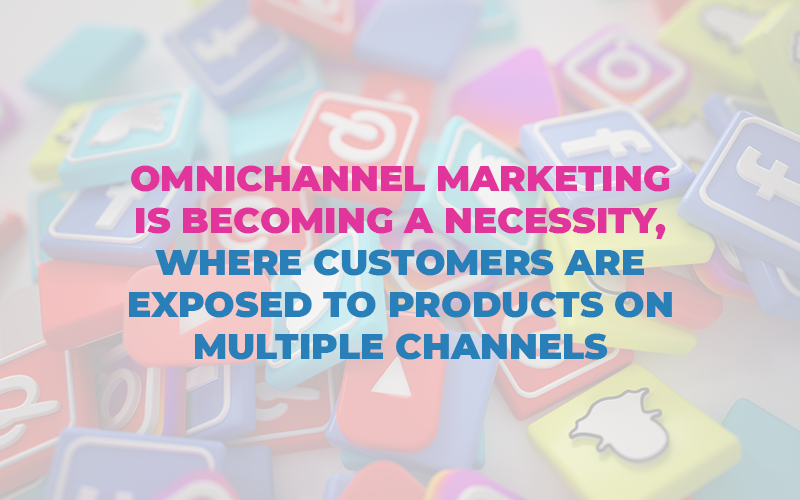 Summary: Organic searches are superior in comparison to paid ads, which customers tend to avoid. Videos are the best kind of content marketing tool to increase sales. More industries are becoming subscription-based. Omnichannel marketing is the way forward as it maximizes exposure across platforms. 
Ecommerce Platform Market Share Statistics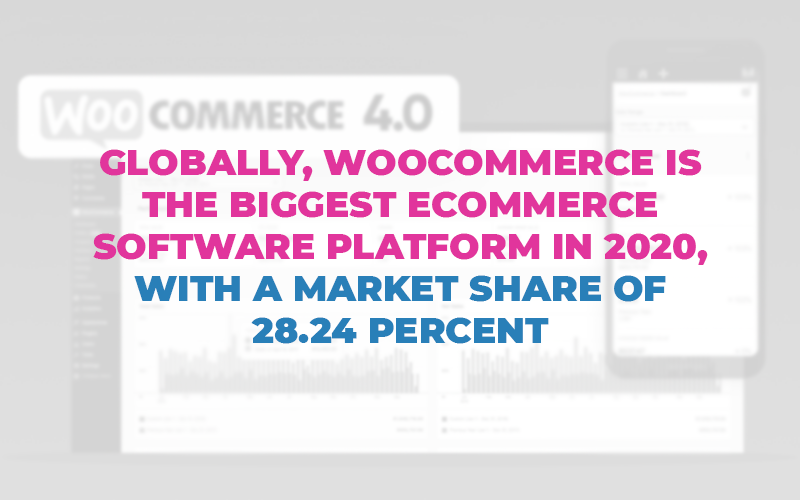 Summary: Of the entire ecommerce market, Amazon, eBay, and Alibaba are the largest and most well-known. Shopify, WooCommerce, and Square Sales are also very popular options and provide customizable storefronts for online retailers. 
Conversion Rate Optimization ('CRO') Statistics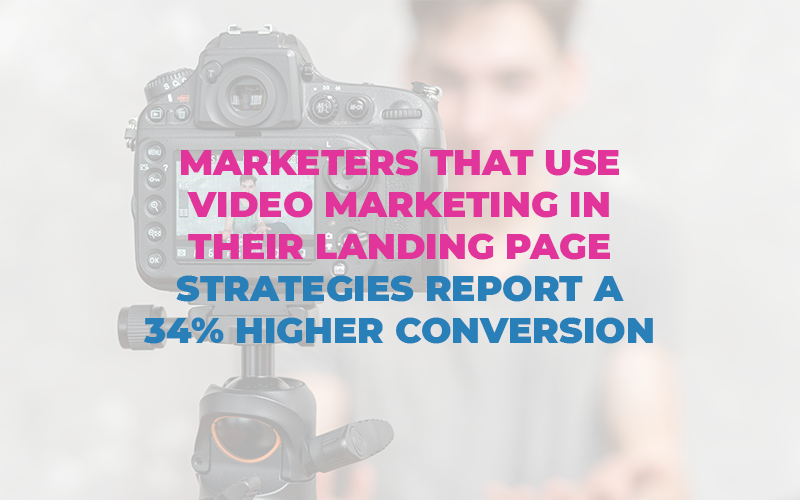 Summary: Video content needs to be utilized in order to maximize sales potential, especially on landing pages. Customers won't wait for pages to load and will look for social proofs before making a purchase. The ecommerce market remains competitive, though there is a lot of room for optimization. In addition, online owners are not doing sufficient testing on landing pages, which is the most important point in the entire sales process. 
Mobile Statistics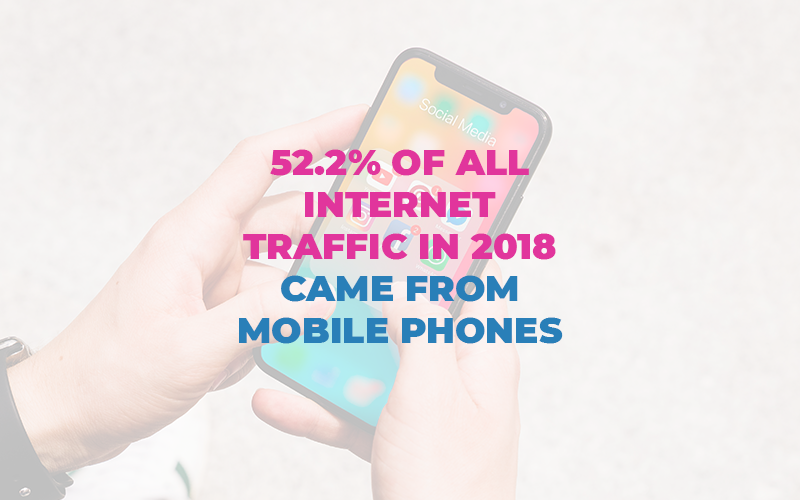 Summary: Mobile ecommerce (sometimes called 'm-commerce') is an unavoidable area for digital marketers and online store owners. Customers hate a non-responsive, slow-loading mobile site and won't return. Mobile-friendly sites are especially important for physical outlets relying on local searches. Mobile usage is increasing and many sites are still not even mobile-friendly, let alone mobile optimized. 
SEO Statistics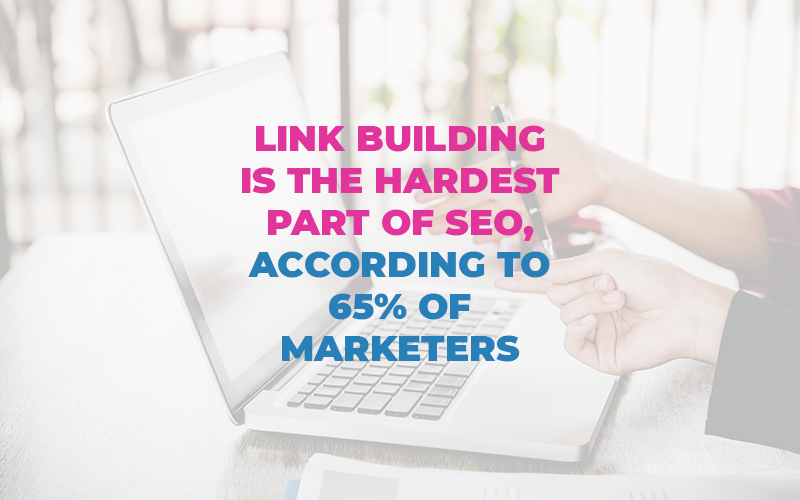 Summary: Google continues to dominate search engine traffic. The two determinants for a high page rank on Google are a) a large number of diverse backlines b) well-written content. Ecommerce stores with built-in blog functionality obviously have the upper hand for SEO against platforms that do not provide this capability. 
Why The Rise in Ecommerce?
Ecommerce has benefits for both consumers and businesses. For consumers, the benefits include:
Lower Costs

– Online models are competitive, which has resulted in the lowest possible prices for goods and services. Managing an online store is far cheaper than maintaining a physical establishment. Less staff are also required (some online stores can run on zero staff, just the business owner, for maximum efficiency). 

Accessibility

– Sites run 24/7 around the clock, meaning purchases can be made at any time. Distance/location is not a problem – Stores can be accessed from anywhere and goods delivered to the door. Sites can be translated into different languages. 

Choice

– The amount of products and services on offer has grown enormously in recent years. The ecommerce model has facilitated much creativity and there are more items available than previous decades. Consumers can easily go from storefront to storefront to see what is cheaper. They can also read customer reviews. 
But customers are not the only ones that are benefiting from ecommerce. There are more freelancers, solopreneurs, small online business owners, and niche web owners than ever before who are making their living through ecommerce.
Benefits for businesses include
Lower Operational Costs

– With certain models, the upfront cost is very close to zero. Payment is made when a customer places an order. But even with other models, it's still far cheaper. The site can be created in minutes, and hooked to an inventory marketplace to sell items on the storefront. Hosting is very, very cheap. No staff are needed and there is no insurance, utilities, wages, lease to pay, or any other costs associated with a physical establishment.

Scalability

– A physical establishment is limited by its geographical location, how many people are in the store, and how many people can make it on a particular day. Ecommerce stores have access to an international audience all the time. There is no limit to how many sales you make or how many people visit your site. Obviously, web server capacity will need to be increased with more traffic, but this is not expensive, especially in comparison to leasing a new office. 

Hire as Needed

– With ecommerce, business owners can purchase skills as they are needed.  You might need a graphic designer for a logo, or a copywriter for a landing page. They complete the job and that's it. But with a physical store, you are often tied into yearly contracts with employees and managers. Which can be a huge problem if the wrong person is hired. 

Analytics and Data Collection

– Online businesses can gather customer feedback very quickly with online surveys. There are also analytical tools to investigate what kind of customers are visiting the site, at what times, from what devices, etc. This is a sensitive topic right now, but there is a place for using data to give customers what they want, without trespassing on privacy. 
Trends to Look Out For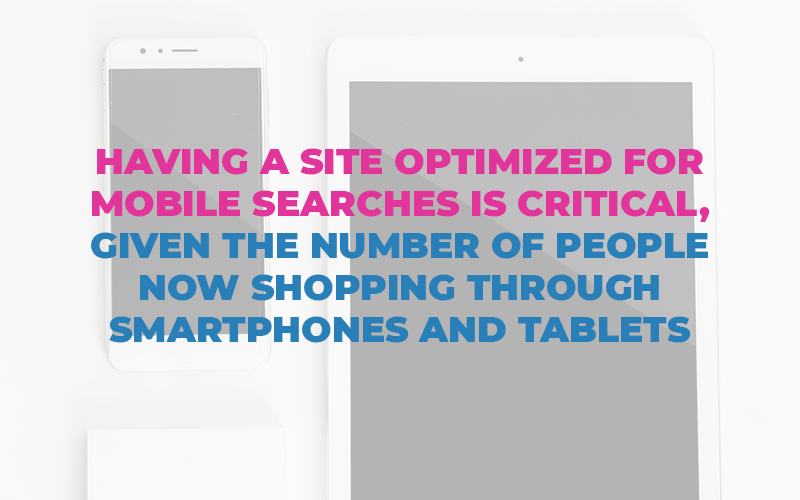 With rapid advances in technology, ecommerce is evolving swiftly. The biggest trends include: 
Mobile

– Having a site optimized for mobile searches is critical, given the number of people now shopping through smartphones and tablets. If the page does not load fast while the customer is on the move, they will quickly abandon the effort and go to a competitor's site that functions more quickly. 

Voice search

– More and more people are searching for local businesses using voice search. Customers that use a voice search are very likely to visit the location that they find, as they are more specific in what they are looking for (typically a hotel, restaurant, or retail outlet that is in close proximity). 

Omnichannel Marketing –

Customers have more devices than ever before. They can hop from a Macbook Pro to a Samsung Galaxy to an iPad, visiting various sites on each. The more channels that a customer is exposed to, the larger the chances of making a sale. 
Other notable trends include chatbots, artificial intelligence, social sharing options, and personalization. Ecommerce platforms need to keep pace with consumer preferences. 
Summary 
In sum, ecommerce is on the rise, but the competition is stiff. Organic search trumps paid search by a large margin. Video content (along with infographics) is by far the best way to increase conversions, and all sites should be optimized for voice search and for mobiles. 
If you're looking to start your very own ecommerce store, DashNex has an excellent platform to get you started. It was built with speed, sales, and efficiency in mind. With a $17 one time special offer (including a money-back 30-day guarantee), you can have your site set up in minutes. 
All of the optimization tools and plugins are provided free of charge, saving aspiring entrepreneurs time and money.