Podcast: Play in new window | Download
Subscribe: Apple Podcasts | RSS
I want to talk to you about how you can start a work and generate income from home business. In this tough time, if you have no idea, how about starting with anything related to an online business?
So you have been an employee, and working in a nine to five job in a company.  But now you are laid off and forced to sit at home. Some questions must be rounding up your mind. Like "How can I start to do something?"
"How can I start to build a better future?"
Well, this is good that instead of focusing on the negativity currently happening in the world, you focus on your future. It is beneficial for your mental health too.
I'm going to give you a recipe that you can  apply immediately to see progress quickly within the first few days.
But  before we get into the how-to part, I want to share my experience.
My personal Experience of Online Business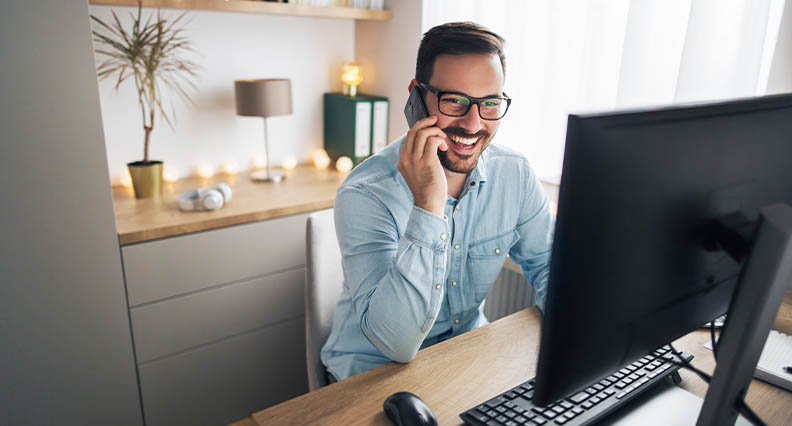 I want to share a backstory about my experience, which started when the last crisis hit the world in 2008.
In 2008, I found myself with no assets, no bank account, no money, and seven figures in debt. On top of that, I didn't have any English writing skills. I could speak a little bit, but I couldn't write a thing in good English.
I have been an entrepreneur all my life, prior to 2008, I was running my company with 200 employees. So, I knew how to run a business, but that was the only skill I had.
I had no particular skill that I could sell, especially because of the situation I was in. This is also because I come from a post-Soviet Union country,  where we have different laws and different kinds of opportunities. Moreover, people didn't appreciate someone who failed before.
So I had no opportunity, and when I was in that situation, I had to find a way. But I had no skill and knowledge about online business at all.
I didn't know how to set up a website or how to sell services or products. Moreover, I has no idea what copywriting was, and what marketing was. I didn't even know where or how to place ads.
I was not aware of all this as  I was doing, a B2B business. Here I was doing big deals with shipments and had nothing to do with customers  or individual people. On top of that, as I mentioned, I couldn't write a thing in English. This is one of the problems that I had because I had to learn how to do it to make progress.
If you speak English, then you are already 1000 miles ahead of me. So the recipe that I'm going to give you right now is going to help you to achieve success very quickly.
How Can You Achieve Success in Online Business?
There are a lot of ways from where you can start your work and generate income from home business.
But what if you don't have a particular skill let's say you don't have a product. You do not know any marketing skills, and don't know anything about how to run, let's say Facebook ads, Google ads. You are not sure what traffic generation is? What is SEO? How do you build a website or how do you build the store?
If you don't know any of these things, then it's not a good idea to start building a business where you try to sell some product, or you try to become an affiliate or something like that.It's not a good idea.
You will end up committing many mistakes and also spend a lot of money because you don't know the things.
So, how to succeed? Let's discuss it here!
Find Your Skill
I always recommend that you need to start by using skill. So you need to start to think about what kind of expertise you can develop quickly. Think about what people are buying right now and what you can sell to get some traction as quickly as possible?
I'm talking about developing a skill that you can sell through networks like upwork.com or fiverr.com. When you develop a skill, you become a freelancer or independent contractor, where you sell your ideas and make money in an online business like mine and millions of others.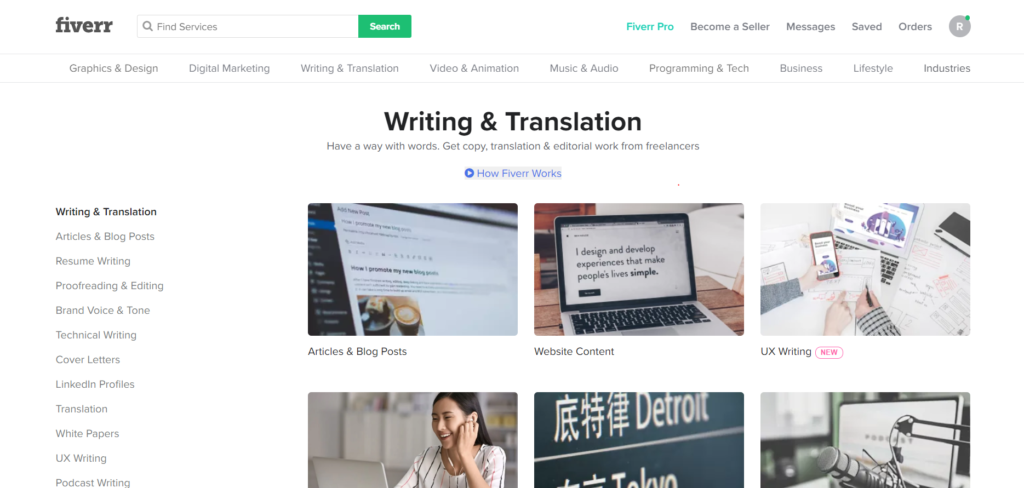 You might be thinking I don't have any skills, so who is going to buy from me? Well, developing skills does not require a lot of time. You do not need any special intelligence or some special education.
I am going to give you a few examples of skills that we are looking to hire.
Potential Skill #1: Video Tutorials/Software Walkthrough
So the first example that I can give you is someone who can record a simple video tutorial that explains or shows a walk-through of our software? To learn that skill, you need to spare one afternoon, or maybe one day. Here you will learn how to record a video, a screencast video, how to edit it, and produce it.
And that skill can be learned literally in a few hours.
It's such a basic skill that it can be developed within a few hours. The sooner you develop it, you can go to places like upwork.com and fiverr.com and sell your talent right away.
I just searched "How to create a video walkthrough" on Youtube and found this…
Once you've got it, you can place an ad and say, "Hey, I can do video tutorials for your company. I can do video walkthroughs of your software for your customers." We are looking for people like that right now, but can't find them, because nobody is specializing in this particular skill.
There's a lot of video editors and things like that. But there's nobody who is specializing in this particular skill. So this is something you can develop because there are thousands and thousands of startups online that are looking for people like this.
Potential Skill #2: Customer Support Specialist
Another skill that we are looking for constantly is customer support specialists. We are using a special system called Intercom. So you can go to intercom.com, and can check it out. It is basically a customer support system combined with a customer lead acquisition system.
It is really popular in admins today, and again thousands of startups are using intercom.com. But when you go online, and you search for an expert in Intercom specifically, you can't find one, right?
Because there are a lot of customer support specialists, but there are not so many who specializes in using Intercom. So, develop that skill and immediately start to position yourself as a customer service especially, who knows Intercom.
You will get hired quickly because thousands of startups are using Intercom today, and are looking for a person like this.
Find A High-Demand Skill
Apart from developing the skills discussed above, you can go to places like fiverr.com and see all kinds of different categories. Check out which categories have a lot of demand, a lot of reviews posted, and have lots of orders placed.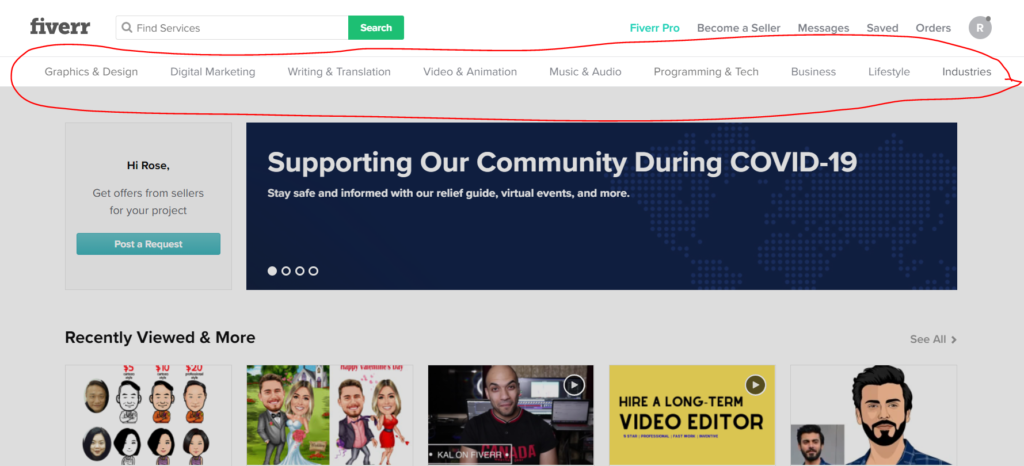 You can develop some micro-skills that you can start to sell immediately. It's not just about that skill and providing the service to other people and start making some money to replace the income that you had upline.
It's more about developing that skill, learning more about online business as you do this job for other people, and becoming an expert in that field. So that later on if you want, you can develop a course, or a training product, where you can teach others how to do the same.
Your simple skill can not only make you money daily, but also can generate thousands of dollars for you from that course that you can sell through various places online.
This is exactly what I did. As I said in the beginning, this is not something that I just find out in a day, and I started giving you some smart advice or anything like that.
This comes from my experience because when I started online, I developed web design and SEO skills.
In 2011, I turned that skill to an eBook and training program and sold it around 30 to $50,000.00 in a single week. And that basically catapulted my online business. From that point forward, I didn't have to exchange my hours for money. But I was able to develop my digital business and later my software business.
But everything started back then, when I didn't know anything, and I was just developing skills, and selling those skills to other people.
Summing-Up
In 2008, the last major crisis hit the world, and now it's 2020 when we are experiencing another different kind of crisis. And the difference between me back in 2008 and me right now is that I'm relaxed right now, whereas in 2008 I was really stressed.
I'm relaxed right now, because I have a successful online business and have the background and skill set. With the help of all this, I can earn thousands of dollars.
So even if my business fails, I can go online and sell my skills and generate income. So this is super important.
I hope you will take my advice. Start with figuring out what kind of micro skill you can develop and how you can become really really efficient.
Start building a serious work from home generate income from home business that can change your life!