The freelance industry has been steadily growing for the past few years. The rise of the digital nomad has paved the way for thousands of people to work from home. No matter your experience with working from home or freelancing, there are opportunities for anyone and everyone. During tough times, when physically going to work is impossible, develop your skills that you can sell. It is one of the best ways to generate revenue. 
What's more, when you develop your skills, you can actually achieve business success in the future. What you learn now will undoubtedly build up your skillset, which you can use in your own business. 
But before you say, "I don't have any sellable skills", we beg to differ! Freelance jobs are available in almost every industry.
These days, the world is better connected than ever. Businesses can find staff from across the globe, rather just in their location. Remote teams are becoming the norm and this is a big advantage for you!  So whether you're hoping to earn some extra dollars on the side, or need to find time to fill your days in these difficult times, freelancing is certainly a viable option.
Why not hop online and earn money from something you are passionate about?
Where To Start your Freelance Career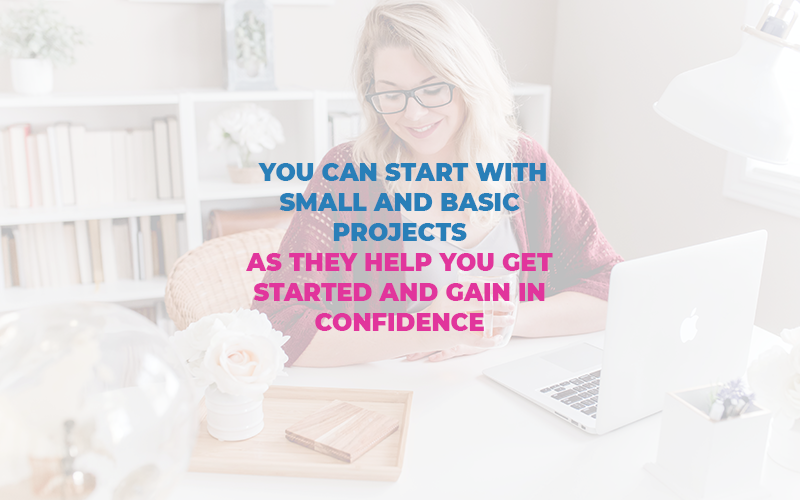 When it comes to picking a skill that you want to sell to a business, the important aspect is to pick something you know. You can also go for what you like, and develop it further. It's also very important to pick something that there's actually in a demand.
The idea is that you'll become an expert in a specific niche. So you can offer an extremely specific service to a business that may be looking for it. Initially, you don't have to know it all. You can start with small and basic projects as they help you get started and gain in confidence. By going this way you'll be mastering a lot of projects in no time.
To start off, you need to have a clear understanding of what kind of services and products you can offer. Then, see if there is a good market for it. You'll likely be selling your services on freelance websites like Upwork and Fiverr, so the first port of call is to visit these sites to check out the types of things freelancers are selling and the types of things businesses are buying.
5 Simple Steps To Reach Your Desired Freelance Skill
Go to a freelance site, like PeoplePerHour, Upwork or fiverrr.com.

Review the job categories and specific jobs.

Based on your skillset, your experience and your learning styles, find a job that you can learn quickly.

Be realistic a skill that is easy for one person might be challenging for another. For example, if a desired freelance skill is German tuition, you must be well-versed in German etc. But this is not something that you can pick up in 2 hours.

Remember that being able to do something isn't the same as being able to master it. So before you go selling your new skill, be sure you can produce something a customer will accept. Your skill needs to be the one that customers pay the price you are charging without a second thought.
Pick Your Niche to Develop Your Skills
If you're everything, you're nothing!
It is of paramount importance that you find something that is not only in demand but something that you can really niche down. As Peter mentions in this blog, it's not enough to offer skills in a broad category, you need to be hyper-specific. For example, instead of offering 'Web design' as a service, you could offer 'Dashnex Pages Set Up' services. Not only does this position you as the expert in this specific area but it also means that you don't have to spend too much time learning ALL of the elements that go with the broader skill.
You just need to know one micro-skill really really well!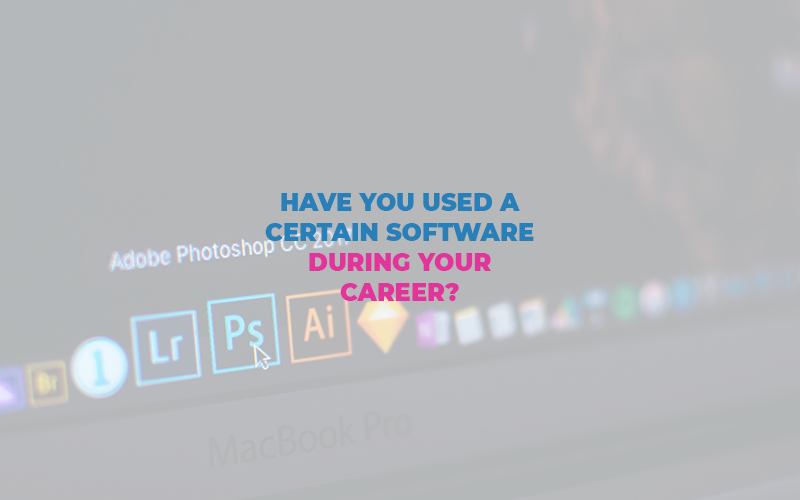 Thinking about which skills you've gained from previous jobs will also help you narrow down what you're going to offer. Have you used a certain software during your career? Do you have knowledge of a certain industry? If you can integrate your new skill with existing skills, you will undoubtedly be providing a unique offering.
Sometimes people don't realize how little the 'technical' skills matter vs the skills needed to land new clients. Don't get us wrong, sometimes you do need to be tech-savvy, but it is not a requirement for everyone.
Get Started Quickly to Develop Your Skills
Choosing a narrow niche may seem counterintuitive to some people; you won't get clients if you can't offer a wide range of services, right? Well, not really.
Most businesses would much prefer to work with a freelancer who specializes in something specific. For example, if a business was in the market for a beauty industry landing page copywriter, they're more likely to choose a freelancer who specifically mentions the beauty industry than one who says they can write about anything.
But perhaps the most important reason you should be niching down is that it allows you to get up and running quickly. Not having to learn every little detail means you can learn something in a couple of hours and start advertising your services right away.
How To Identify Demand To Develop your skills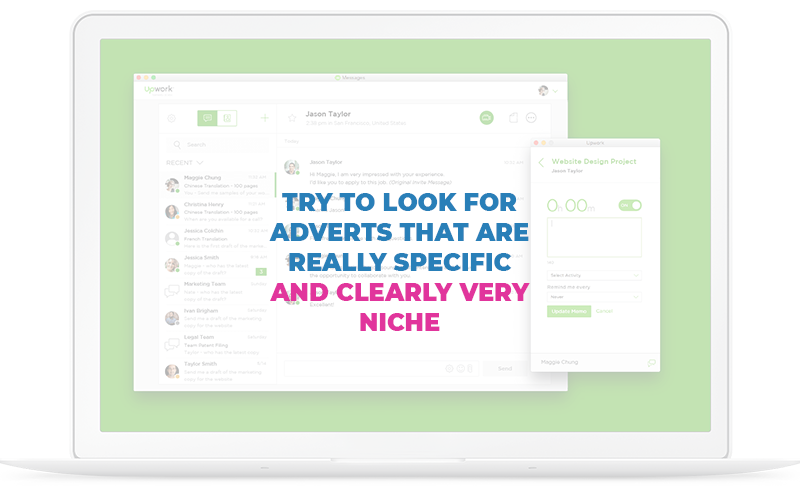 There are a couple of ways you can identify which skills are in high demand.
Firstly, visit Fiverr.com and look at the types of skills freelancers are posting on the site. Try to look for adverts that are really specific and clearly very niche. Next, look at Upwork.com to see what kind of jobs are being posted from businesses.
Upwork and Fiverr work slightly differently. Fiverr is almost a skills marketplace (where freelancers post their skills for businesses to choose from). Upwork is more of a jobs marketplace (where businesses post their job vacancies and freelancers submit proposals). So it is a good idea to use both of these during your research phase so you can get a good perspective.
How To Develop Your Skills
This is probably the easiest part – do some research and practice! The internet is literally flooded with tutorials and informative articles. Watch some YouTube videos, read blogs and go from there…
Success With Freelancing is a great Facebook page to give you tips and tricks in the freelancing world. Hop onto YouTube as well to see great tutorials on SEO, web design and other freelancing trades. Check out e-learning point a YouTube channel for some hints, motivational speeches and up to date information on how to change your online money making world.
Hold up! Now I have my skill, how do I sell it?
Freelancer platforms are quite intuitive. Just follow the steps and create great profiles and adverts on both. On Upwork, you will probably have to spend time submitting proposals too.
But what kinds of businesses use such services? Well, quite a few actually…
Nasdaq's social team lacked in-house skills and ability to scale up and down quickly. With Upwork, they adopted a hybrid workforce model where the in-house team leads the creative vision and leverages flexible talent to execute within their area of expertise. Their followers flew up from 20k to 3m plus, they now stream around 80-100 facebook live shows and have 1 Emmy winning program produced.
To serve customers in 180+ countries across its business segments, General Electric needed quick and reliable access to a variety of skills. With Upwork, they tripled their external talent pool and completed 100+ projects across 7 categories.
GoDaddy's local business listings program had an unreliable talent source that slowed growth and efficiency. On UpWork, their time to hire was 7x faster and churn rate was 86% lower. Working with better talent increased productivity and reduced costs and time.
Some of them specialize in SEO (Search Engine Optimisation) Services, Graphic Design, or Writing. Some others put the focus on how quickly you'll receive the service, or even the price per service. So make sure you take the time to research and determine which platform is right for you.
Transferrable Skills
Once you start to build an income, you can use the skills you've learned as a stepping stone to some of the more advanced strategies of making money online, such as launching your own online business. 
While doing this type of work, you will passively develop your skills. You will also increase your awareness in so many different aspects of running an online business. 
Need Some Help Picking Your Skill?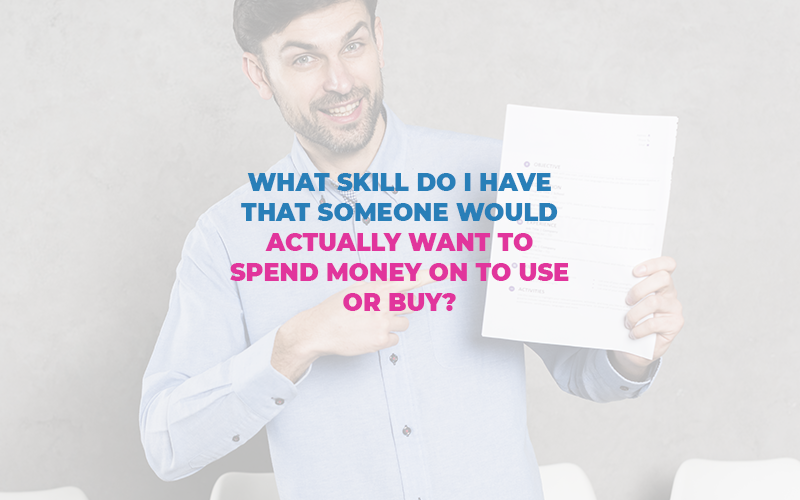 So right now you may be thinking, well what skill do I have that someone would actually want to spend money on to use or buy? It could honestly be anything ranging from a cartoon illustration to a small amount of editing for a journal. If you're into your technology and have all the gear, it could simply be photography, video editing or even some programming. 
Below is a list of some of the skills. These are not only in demand but are easily develop these skills. 
Skill #1 Website Assistance
Every business needs a website and most need regular help with their websites, and this is where you can step in. While becoming a web designer overnight is not something most people can do, there are aspects of this huge sector that you could specialize in.
There are a number of website builders out there (Dashnex Pages and Instant Ecom Store are just a few to consider) that you can learn how to use quite quickly and offer to create websites on such platforms.
Many e-commerce stores or online businesses are constantly looking to optimize their conversion rates (CRO) so becoming a CRO specialist could be another idea. Offering CRO audits could be an extremely lucrative option that could lead to longer-term work with a client too.
User testing is also fast becoming an extremely valuable offering that many businesses are utilizing. They want to know how their website stands up against real users and you can show them that.
There are so many elements of a website that figuring out an in-demand pain point for businesses would definitely help you profit from this.
Skill #2 Develop Your Skills in SEO (Search Engine Optimisation)
SEO is also a huge element of online businesses. Here are some ideas for niching down into specific areas of SEO.
Link building outreach
On-Page SEO Audits
Google Map citations for local SEO
Yoast plugin expert
Etsy, Amazon or Pinterest optimization
YouTube optimization
Keyword research
Skill #3 Graphic Design
If you have some creativity, becoming a graphic designer may be the way to go. Now, before you worry that you have no idea how to use Photoshop or any other graphic design programs, know that Canva is fast becoming an awesome way for non-graphic designers to make awesome logos, flyers and more.
The following is a list of graphic design skills that are in high demand on the internet: 
Logo Design

Flyer Design

Brand style designs

Game design

Business cards

Book design

Album Cover design

Graphics for streams/twitch store

Presentation design

Infographic design

Cartoon and comics

Character modeling

Tattoo Design

Podcast cover art

Social media design

Package design

Storyboards

T-shirt & Merchandise
Skill #4 Video editing 
The next profession is a specialist in video editing. Your responsibilities may include scoring videos, removing unwanted noise and unsuccessful frames, adding special effects, and many other editing options. An important tip here is that specializing in certain video editing skills is more likely to get you customers. Pick something that you feel you can do and roll with it!
You will need to invest in some software if this is the direction you'd be looking at going such as Sony Vegas, After Effect, Adobe Premiere and 3D MAX. The basics of video editing can be learned in a short time, especially if you're extremely specific about what you want to specialize in. 
That said, there are some skills that you can offer that don't require such technical skills. Adding captions to a video via a service such as Rev.com or creating short videos on Canva or Animoto are relatively easy skills to learn and they don't require expensive software. Using templates from sites like MotionArray.com can also help you.
You can hone your skills by making your own videos and posting them on Youtube. Not only will this help you further develop skills, it may earn you some extra cash on the side too. It may take some time until you build up your viewers, but it all depends on what you choose to video blog about. The advantage of vlogging is that it is much more entertaining than plain text and it can be designed around many topics. Recent research has shown that video material is far more engaging than images and text.
The internet is flooded with tips and guides that can help you improve professionally. Adding your personal touch to anything you try to do can make a big difference. There are many people who started learning skills just as hobbies and ended up earning money by utilizing them.
Skill #5 Develop Your Skills in Copywriting
Businesses need copywriters for all kinds of reasons. Think about all the text, or copy, websites have, marketing materials have, landing pages have: someone wrote that!
Obviously, you have to be a semi-decent writer to be able to specialize in this but knowing how to niche down and position yourself here is the most important factor. Here are some ideas:
Position yourself as an expert writer in a field you know about
Position yourself as a writer of a certain type of content: grants, technical writing, reports, blogs etc
Become a product description writer
Write resumes and cover letters
Write sales page copy, sales email sequences and more
Specialize in business names and slogans
Write social media captions
Offer transcription services
Write summaries
Offer proofreading and editing
Offer guest blogging services
Skill #6: Virtual Assistant 
Virtual assistants are fast becoming popular in remote teams. Many businesses have tedious tasks that most business owners don't want to or have the time to do, this is where you come in.
For this specialty, you could offer your services in:
Data entry – possibly on a specific software or program
Research – in a particular niche
Inbox manager
Admin Specialist in a certain program or software
Digital filing system auditing and organizing
Skill #7 Social Media Ads
Something that you need to know about social media is that it is 'pay to play'. Essentially, this means that if a business wants use their social media as a source of traffic or sales, they have to buy ads. Facebook Ads are the most popular but most other social platforms also have ad platforms.
Here are some ideas to consider:
Competitor Ad Researcher
Facebook Pixel Expert
Ad manager for a specific industry
Skill #8: Social Media Management
The thing about social media is that everyone thinks they can do it. For businesses, many have experienced freelancers who have said they are well versed in social media when in reality, they've only ever used it for personal use. There is a huge difference between using it for commercial dealings and for non-commercial dealings.
So, offering service in specific areas of social media management can not only show that you know what you're doing, but it can help businesses ensure certain parts of their social media are being properly managed.
Here are some specialties:
Community management
Social media content scheduling
Content curation and creation
Social media channel optimization
Social media profile audit
Organic growth specialist
Pinterest growth manager
Skill #9: Customer Support Specialists
So many online businesses need help managing their customers and keeping them happy. As such, the opportunity for remote customer support agents is huge.
Ecommerce customer support
Live chat operator
Customer support for a specific industry
Customer support using a specific platform such as ZenDesk
Setting up customer support platforms such as Salesforce
Skill #10: Translating
The services of a professional translator are always in great demand, and modern technologies provide the opportunity to work without leaving your home. If you have a good command of one or several foreign languages, this can be a great opportunity for making money.
Obviously, with translating, your niche is quite limited to the language you speak, but if you think outside the box, you can niche down even further if you need to, particularly by specifying the types of things you can translate (books, marketing campaigns, legal etc).
So, did you find a skill?
Hopefully, this list has provided you with the tools you need to be able to figure out what you want to learn and sell now. The beauty of freelancing is that you get paid to hone and develop your skills and gain experience in different aspects of business. Anything you do now will undoubtedly be helping you pave the way to long-term financial freedom as you'll be developing skills that can help you set up an online business for yourself should you want to.