Starting a business isn't easy. Between coming up with an idea, branding your business and manufacturing your product/promoting your service-based business, the road from conception to completion can be a long and costly one. What's more, business owners usually spend countless hours toiling away to ensure their business is a success.
But there has to be another way, right?
There has to be a way that you can make money without investing in product…
There must be a way to work fewer hours…
There's surely away to work the four hour work week that Tim Ferris promised…
Well, there is, and it's called affiliate marketing!
For so many people, the dream of running a business that generates passive income is just that, a dream. But for those who successfully master the art of affiliate marketing, making money while they sleep is an exciting reality.
But What is Affiliate Marketing?
Simply put, affiliate marketing is defined as one business (the affiliate marketer) promoting products of another business (or many) and making a commission from the sales resulting from said promotion.
Generally, this is done through an affiliate network where companies who want to sell more products can connect with companies or individuals looking to promote products for a financial incentive. Essentially, it is revenue sharing at its most basic level.
There are four major parties involved in the affiliate marketing equation: the merchant, the affiliate, the consumer and the network.
The Merchant
The merchant is effectively the first entity in the chain. This is the company or individual who sells a product or service, also known as the brand, the creator, the seller or the vendor. There is no restriction on who can become a merchant in the affiliate marketing equation: both multi-million dollar companies, start-ups or individuals can (and do) sell their products via affiliate marketing.
Affiliate marketing is an extremely appealing form of marketing to many merchants as they do not have to pay for it. The more affiliates who opt to promote their products, the more free exposure they get and, in theory, the more sales they make.
The Affiliate
The affiliate is the business or individual who promotes the product or service that the merchant is selling. The appeal of affiliate marketing to the affiliate is the ability to begin making money quickly. With the removal of any time or money spent on product development, the affiliate can take a product to market in a matter of minutes.
There is no limit to the amount of money that affiliates can make either. Some affiliates (referred to as super-affiliates) generate millions in annual revenue.
An affiliate can promote products in a number of ways, some of which are outlined by the merchant themselves. Those with a large blog or social following may opt to add affiliate products for their audience to buy. Some affiliates create entire websites dedicated to promoting the products of others. Some have a mix of owned and affiliate products.
Thisiswhyimbroke.com, moneysavingexpert.com and nerdwallet.com are among the most well-known affiliate sites out there.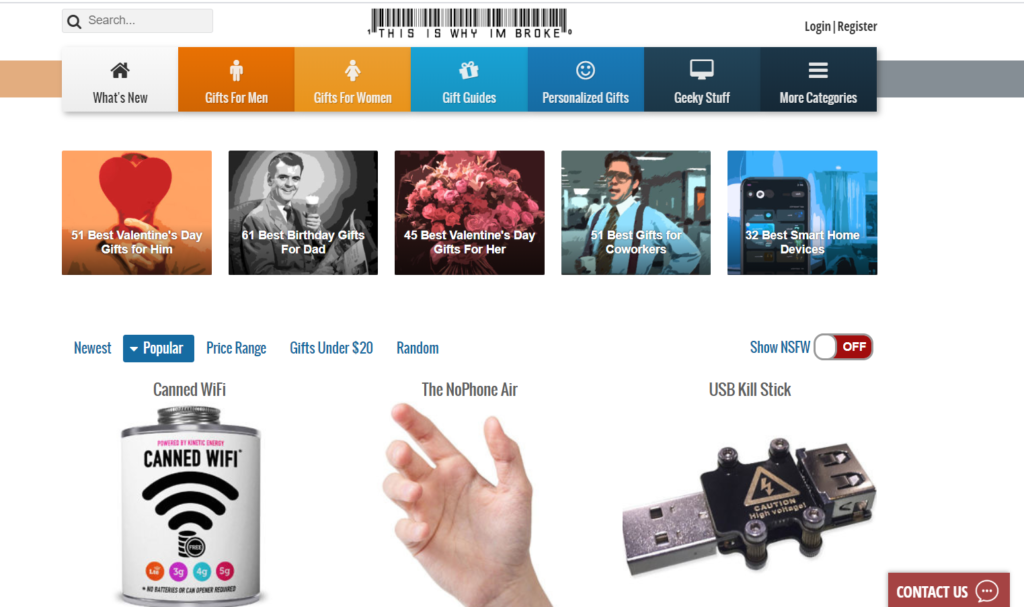 The Consumer
As you would probably expect, the consumer is the person who sees the affiliate's promotion and buys the merchant's product or service as a result. Without the consumer, neither the merchant nor the affiliate makes any money so it is important that a. the affiliate's marketing resonates with the consumer and b. the merchant's product or service is something the consumer actually wants.
Often the consumer will not be aware that they are part of the affiliate equation but since it doesn't really affect them at all, it is often not important. That said, most affiliates do make it clear that they are using affiliate links and/or receiving a commission as a means of ensuring they do not deceive consumers to buy based on biased recommendations.
The Network
The network is essentially the middleman who manages the relationship between the merchant and the affiliate. They make it easy for merchants to find affiliates willing to promote their products and vice versa. They also keep track of conversion and payments so there is no manual tracking or disputes between affiliate and merchant.
Some merchants and affiliates work with one another directly, but many merchants only deal with affiliates through networks. Networks also act as a catalog of products for affiliates to quickly choose the products they want to promote.
Some of the most popular affiliate networks are ClickBank and CJ Affiliate (formation Commission Junction). But perhaps the most diverse, accessible and inclusive network out there is Amazon.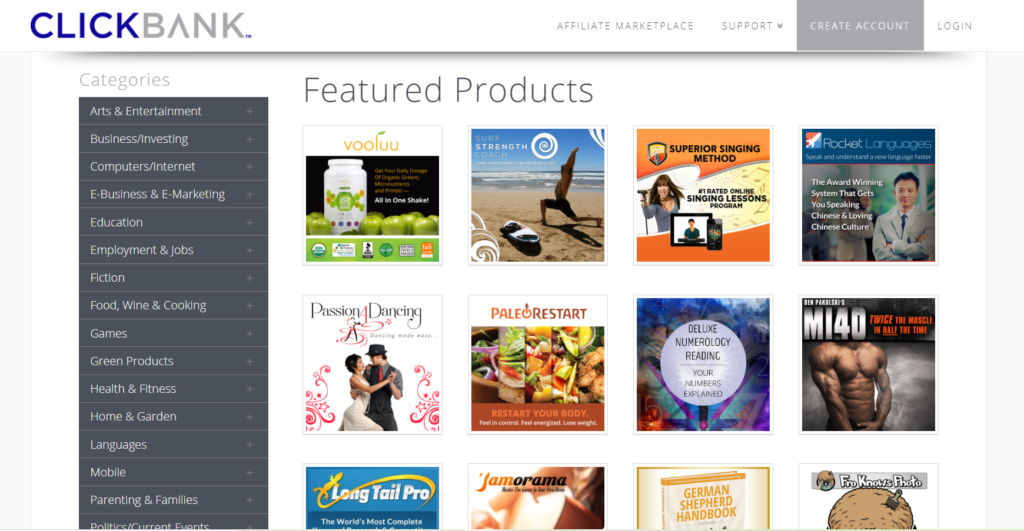 With the Amazon Associates program, affiliates can literally promote ANYTHING that can be found on the platform. And with 50% of all online sales in the US coming from Amazon in 2019, it's safe to say that being part of the program can be very lucrative indeed.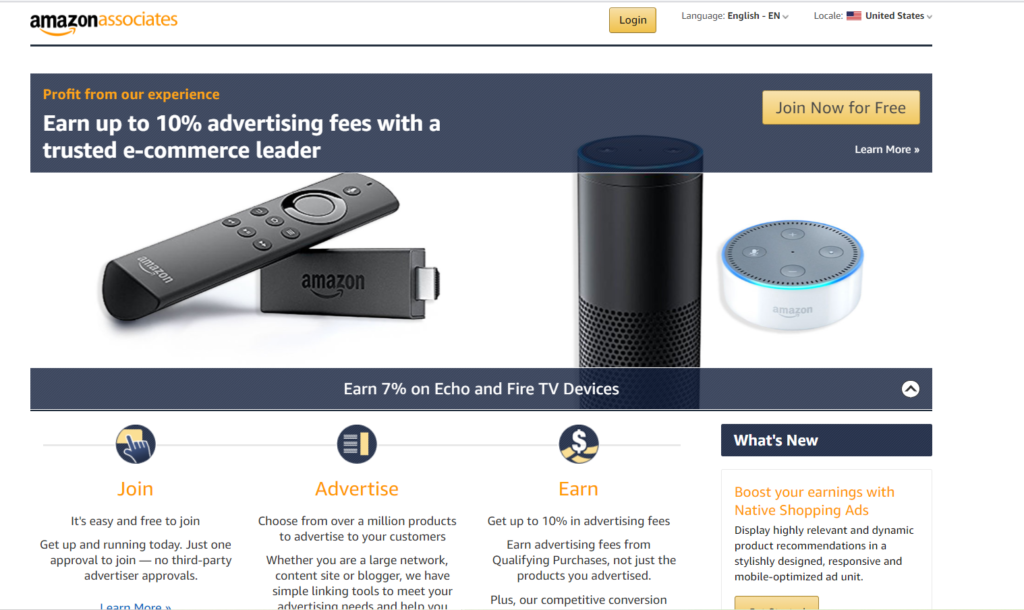 How and When Do You Get Paid
Most affiliate marketers get paid once the consumer has purchased the merchant's product, but that isn't the only way affiliates can make money.
Some merchants offer a PPC (pay-per-click) payment option whereby they will pay the affiliate a set amount based on the number of visitors they redirect to their site. Others offer a PPL (pay-per-lead) model and pay the affiliate every time a visitor enters their details on the merchant's site.
When affiliates get paid generally depends on the terms set out by the individual or the network. Some pay out in 30 days while some won't pay for 120 days or longer.
How Can You Make Money With Affiliate Marketing?
So, now you understand the affiliate marketing equation, let's get down to how you can actually make money as an affiliate with this business model.
In its most simple form, to make money as an affiliate, there are two steps: find a product and promote it. Sounds easy, right? But as with most things, it's usually easier said than done!
How To Find a Product
Think About Your Niche
When you first start in the affiliate marketing game, the first thing you're going to want to think about is your niche.
If you've been in business for any amount of time, you'll understand the importance of finding your niche as a starting point for success; going through this process as an affiliate marketer is no different.
If you already run a business, you should already know what your niche is, so thinking about the type of affiliate products you'd like to sell shouldn't be too difficult. You may have already grown an audience for your business so the affiliate products you chose should be in line with the niche you've presented to them already.
You don't want to promote travel-related products to an audience who are used to seeing content relating to baking!
Even if you don't have a large audience, the affiliate products you choose must, in some way, relate to the products you sell.
If you don't already have a business and you're planning to make affiliate marketing your business model, then you should pick a niche in the same way you would if you were creating any other business. Pick a niche you're interested in and/or you know a lot about, at first at least. This way you'll have a better chance of understanding how to promote the product to your audience.
From there, once you've found your feet and understood how the affiliate process works, you can branch out into other niches, if you wish.
Join A Network
Some merchants set up their own affiliate program, but many don't, so you'll need to join an affiliate network in order to find products to promote.
One obvious place to start is Amazon Associates. It's easy to join and be accepted and finding a product that fits within your niche is relatively easy.
Depending upon the product category, affiliates can expect to earn between 1% and 10% commission. The beauty of Amazon is that you can earn money from qualified purchases, not just the products you advertise
Clickbank is another great option. With over half a million members worldwide, they have a library of hundreds of products to choose from; there's pretty much something in every niche. One of the major drawcards of Clickbank is that the commissions are relatively high (around 50%-75%).
But you don't need to stop there, there are numerous other affiliate networks that you can join. Simply do a little research and find a program with the types of products that will best suit your niche.
Digital vs Physical Products
One of the biggest questions in affiliate marketing is 'digital or physical?'
Generally, affiliate marketing products will fall into two baskets: physical products that get delivered by mail and information-based products like e-books and online courses that get delivered by email or some other electronic medium.
While you might be tempted to instinctively punt for the physical products – after all, it's more familiar – don't rule out digital products.
Digital products generally have a faster set up time, you don't have to worry about the merchant's stock levels and the profit margins are often higher.
How To Promote a Product
The work isn't over when you've found the right product. In fact, it's only just begun! Once you've found your product, you need to start driving traffic to it.
But just how do you do that?
Well, in truth, there isn't a simple answer to this.
Long gone are the days of turning a quick buck…
In the past, affiliate marketers could simply create a quick, low-quality landing page with a couple of dozen ads containing affiliate links, spend some money on black hat SEO to drive traffic to the site, and make money relatively quickly.
Back in the early 2000s, Google hadn't gotten wise to such shady tactics and as a result, affiliate landing pages got a lot of traffic relatively quickly.
After a while, Google would catch on and un-index the site. But that meant little to the affiliate marketer who would simply set up another landing page and repeat the process!
Now though, it's not so easy.
Getting consumers to buy the merchant's products is a game of trial and error, multiple traffic sources and methods, and testing, learning and tweaking.
Affiliate marketers must now view their work just as they would if they were building a business or growing a brand. Rather than running a multitude of 'burner' websites or landing pages, affiliates must think about the longevity of their own brand.
Realistically, there are a number of things affiliates need to do in order to build their business so they can earn a living as an affiliate marketer.
These days, one of the most important things you can do is build a legitimate brand that people trust. That way, when you make suggestions to your audience about items they should purchase, they're more likely to trust you and actually make that purchase.
Similarly, if you have a presence in many corners of the web (website and social media etc), new customers who find you are more likely to consider you legit.
Now, that's not saying you can't just have one landing page and run traffic to it – and that's how many affiliates start out – but if you want to be MEGA successful, growing a brand and a loyal customer base is the way to go.
High-Quality Landing Pages or Websites
The first thing you'll need as an affiliate marketer is a website or landing page. This will essentially be the launchpad for consumers to get to your affiliate products.
Most affiliates want to get their website set up pretty quickly, so using a platform like Dashnex Pages can really help you get set up FAST.
LIMITED TIME: Get Instant Access To Dashnex Power Tech For a Low One-Time Payment
But once your site is set up where, as an affiliate, do you put your affiliate links?
Banner Ads
Most merchants will provide artwork for ads that you can easily place throughout your site. When you work with an affiliate network, often you can simply download these banners direct from the network's site.
Text Links
Many people who run blog-based sites use text links. These can be subtle links within a blog or a glaringly obvious call to action which basically tells readers 'click here'.
Listicle Articles
Listicle articles are an extremely popular way of adding affiliate links into your website disguised as interesting content. Now, you must be careful here: the content actually should be interesting and it shouldn't be disguised. Simply put, you should let people know that your article contains affiliate links.
One prolific affiliate listicle article creator is BuzzFeed.
Their articles, like 21 Valentine's Day Gifts That Will Win You All The Praise For The Rest Of Your Life and Just 14 Things Under $20 That'll Probably Make A Big, Big Difference are just lists of affiliate products, positioned in a way that makes people want to check them out.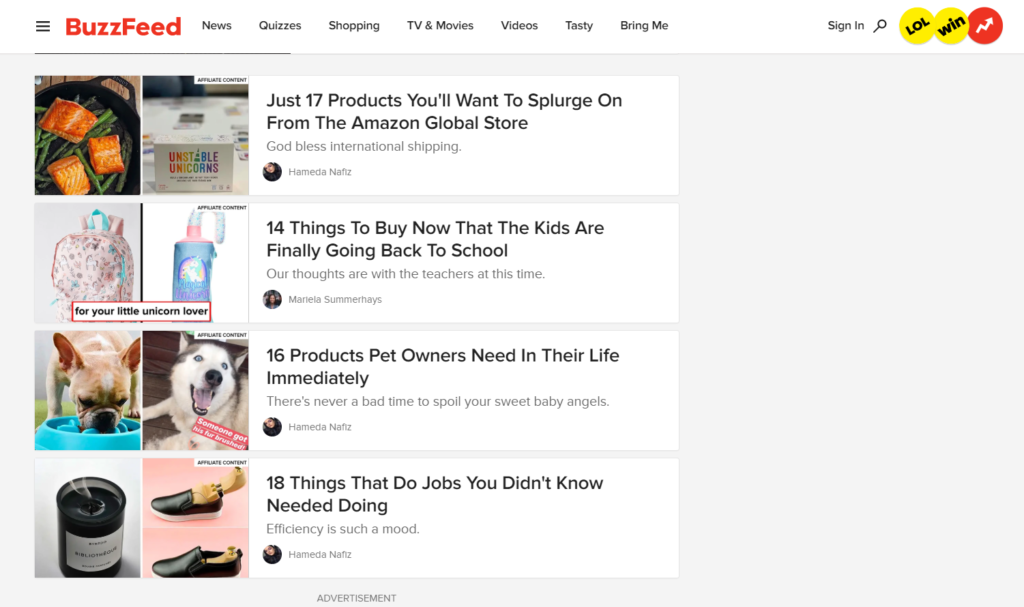 Shop or Products
Some websites display affiliate products as their own products, almost as you'd imagine an online shop. Once consumers click on an item, they're taken to the merchant's website. This is the exact model used by ThisIsWhyImBroke.com and some discount sites.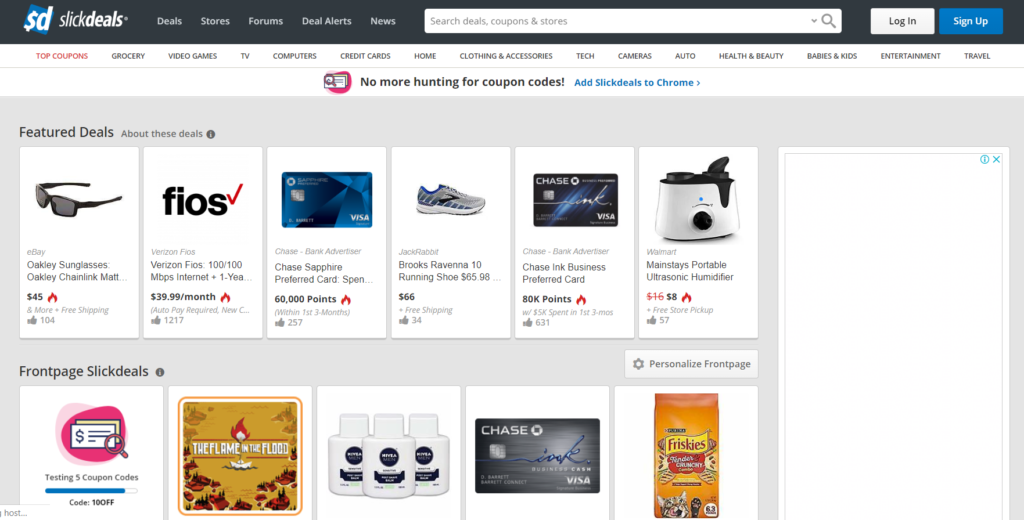 Dedicated Landing Pages
Sometimes, you might feel like a whole website is overkill for what you need and you can simply create landing pages to help direct traffic to the merchant's site. Make sure your landing pages are good quality though; gone are the day that a few affiliate ads on an otherwise blank webpage would work. Take inspiration from Marie Forleo's B-School Landing Page, Khan Academy's or Taster's Club's.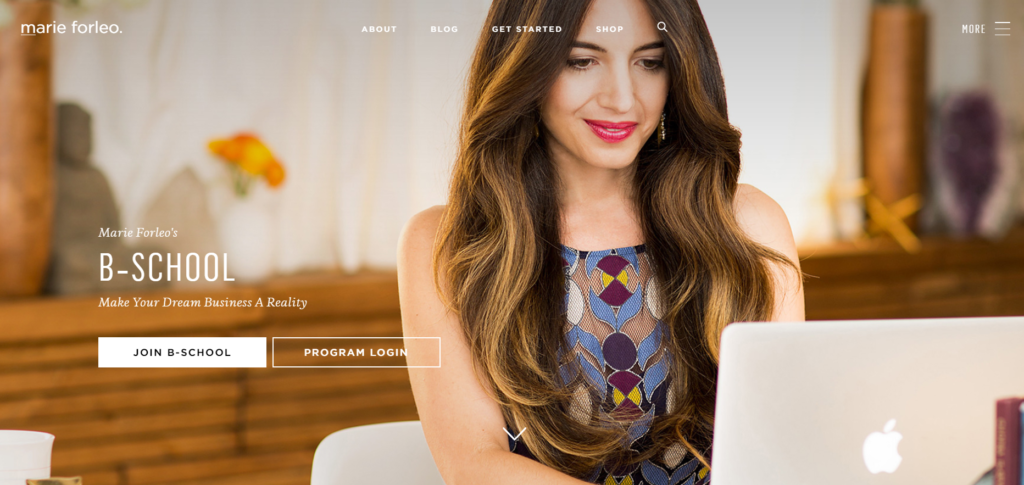 So, now you've got your website, what next?
It's all well and good having a great website or landing page, but you actually need to get traffic to the site. But how…?!
Social Media Ads
Running Ads on social media is perhaps one of the most popular ways to drive traffic to your website.
Obviously, there will be a financial investment (and sometimes it could be substantial) but you need to be willing to spend a little cash if you really want to get exposure for the affiliate products you're promoting.
Facebook ads, in particular, are incredibly powerful and the clever targeting options and campaign optimizations make it relatively easy to reach your target audience.
If you're wondering why you can't just run ads from Facebook directly to the merchant using your affiliate link, there's a simple explanation.
Facebook won't let you!
Facebook can instantly recognize affiliate links and as a result, will simply not show your ads to your audience.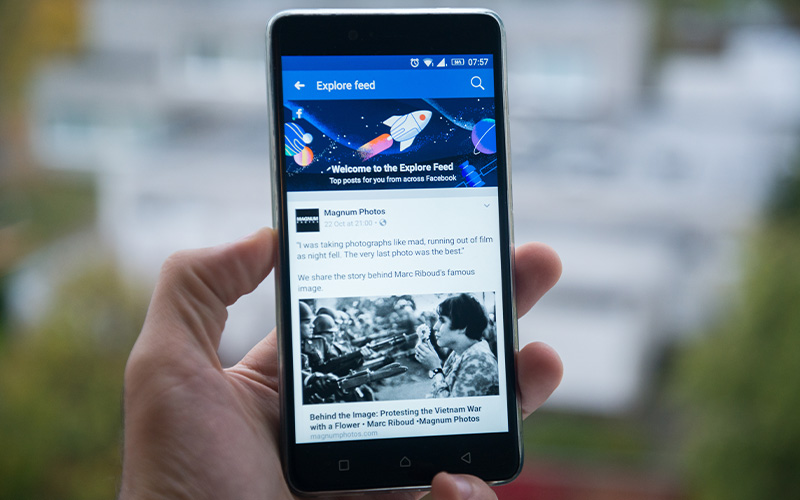 Facebook wants its users to have a great experience, and it deems affiliate links to be against that. Now, that's an interesting stance that should tell you something about the affiliate-consumer relationship: You should be creating a rapport with your customers just as you would if you were running any other business.
Google Ads
Similar to Facebook and social media ads, Google Ads are another great way to drive traffic to your site. Unlike social ads, people are actively searching for a product or service which can mean they're in a different mindset when they come across your site: they are potentially in the market to make a purchase.
But do you always need to pay for traffic?
Well, again, it depends! There may always be an element of your business that involves running ads, especially if you want to scale, but you should also be thinking about ways that you can generate sales at a lower cost per conversion.
This is why it's vital to grow your base of loyal fans. By building followers on Instagram, Facebook and any other social platform, you've got a direct line to people who know and trust you and are more likely to buy your products.
But the number 1 way to lower your costs while increasing your conversion rate is through email marketing. Email marketing is still one of the best forms of marketing out there which is why you'll often see many entrepreneurs and business coaches talking about the importance of growing your email list.
Not only that, your email list is OWNED by you. It can't be taken away. If your business is based on your following on social media, what would happen to it if the platform suddenly changed an algorithm or randomly closed your account?
In fact, growing here at Dashnex, we think it is THE MOST important thing you can do, even if you don't have a product or you haven't yet signed up to an affiliate network.
RELATED: Why It's More Important To Grow Your List Than Create A Product
The Takeaway
The road to becoming an affiliate is relatively easy, but it takes time and effort to reach the elusive 'passive income' stage that many dream of.
Although income from affiliate marketing can begin to roll in quickly, patience is essential in this game: many affiliate marketers don't make a full-time income for 12 months or more.
That said, the reward is often worth the wait. So, if you're just getting into affiliate marketing, hang in there, keep pushing and you'll eventually reap the rewards.